Mister Rogers' Neighborhood
Not Rodgers, Rogers.  Both players were High-A All Stars this year.  Both play in the Rockies organization.  That's about where the comparisons end, but it's still a beautiful day in the neighborhood.  Wes Rogers is trying to make a name for himself in circles outside the Cal. Dude has tools and the ideal body type to become a player we need to monitor. Selected in the 4th round back in 2014, Rogers is long, lean, with a high waist.  His legs go all the way up, which leads to speed for days and stolen bases for weeks.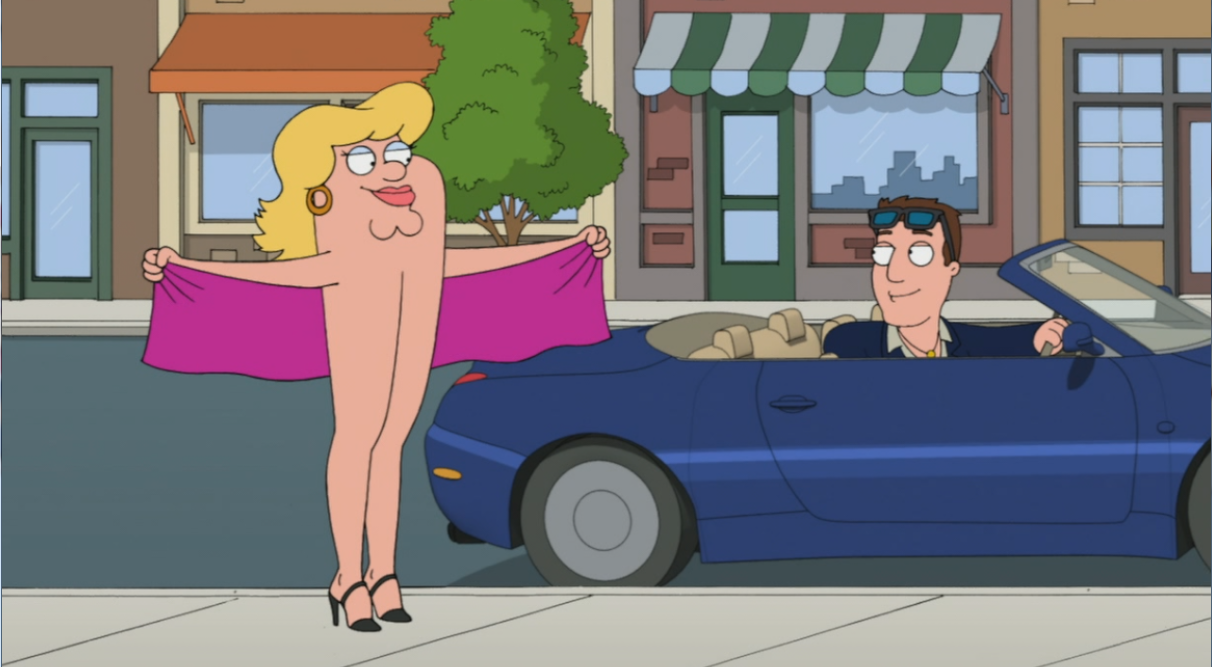 Ok, Legs-go-all-the-way-up Griffin is scary, but you get the idea.  To the surprise of many who follow such things, Rogers was sent back to the California league after logging 563 PAs there last season. He used his 70 grade speed to swipe 43 bags in 52 tries. Unfortunately that's all he did, as his 255/339/359 did nothing to earn the attention of dynasty owners. His 80+% SB success rate is awesome, but his profile screamed 5th OF or defensive replacement. Check out this 2016 montage vid from last year courtesy of anewman14 on Youtube.  He looks nervous, and fidgety as he waits pre-pitch.  His hand were shoulder height, or slightly higher, and raised them to a bat wrap as he begun his swing.  In spite of that, one can see how quick his hands whip through the zone.  He triples at 1:13 and effortlessly glides around the bases for standup 3B.
Fast forward to 2017. Wes is slashing a much more powerful 307/369/478 in 380 Plate Appearances. Not only are his 8 jacks a career high, but he's 3 away from doubling the total he came into the year with. His 55 thefts are of course awesome, and his success rate is up to a studly 87%. In fact, his 55 steals lead all of pro baseball, let alone the minor leagues. That's your unknown fact of the day. Rogers himself said that as a leadoff hitter, he tries to put himself in scoring position as much as he can. Listen to that snipet while watching some of the man's 2017 highlights in this vid courtesy of Hot Stove Baseball Talk.
Notice the difference in his setup. His hands are lower, and his body is much quieter from head to toe. He looks physically stronger to me as well. The bat speed still looks great. This could be nothing, but this could be everything.  Wes parlayed all these improvements into an All-Star appearance this year.  On a side note, he genuinely seems like a good kid, and someone that is easy to root for.
Rogers may profile best as a LF in the show, and has played more games there (51) than CF (36) this year. The verdict here is to monitor in deep leagues of 12-15 teams. Anything larger than that or leagues with extremely deep minors I would buy.  I think there is a good chance he will be bumped to AA for a cup of coffee very soon.  Keep an eye on him, and be ready to pounce if he starts quick.